Professional Custom Wheel Painting
Don't buy new wheels! We offer a way to change your vehicle's look for little money. For as little as $400, we can paint your stock wheels for a new great look.
Choose from Gloss Black, Silver, Flat Black, Chrome Silver, Hyper Silver, Black Chrome, Graphite, or a Custom Mix. We use top of the line paints and clear coats with a 10-15 year UV protection. Due to acidic wheel cleaners, we can only warrant the paint for 6 months. However, under normal wheel cleaning conditions, the paint looks great and glossy for many years.
Here is the process:
1 ) We clean your wheels
2 ) We repair any curb damage (possible additional fee)
3 ) We scuff your wheels to prep for painting
4 ) We prep your wheels with Adhesion Promoter
5 ) We paint them the desired color with a high end urethane paint and put on a strong wheel clear coat
Note: We use a single stage paint on flat finishes for some colors.
We can do the entire process with your wheels on or off your vehicle in about 2-4 hours. We have repaired and painted over 150,000 wheels in the last 20 years for Lexus, BMW, Audi, Infiniti, Chevrolet, Porsche, Hyundai, Kia, Ford, Suzuki, Mitsubishi, GMC, Cadillac, Pontiac, Buick, Nissan, Toyota, Honda, Acura, Chrysler, Jeep, and Dodge dealerships.
Examples of our Work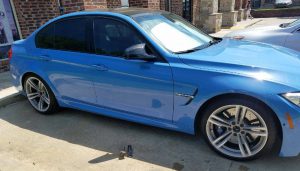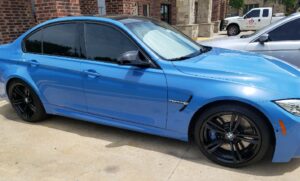 Change the look of your car for around $320 for 4 wheels.
Some additional fees may be added due to sizes above 22″ or the more difficult wheels.
Email or Text us for more information.
(918) 380-0100 Office
(918) 504-5834 Cell
Email Us
* We do not repair chrome, bent, or cracked rims.